omnigenix is a partnership led by Nick Sturge, drawing on a range of experienced associates to suit each project and client.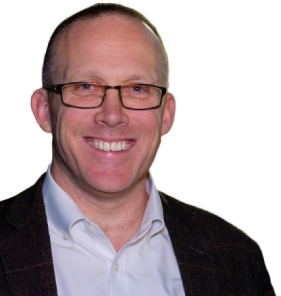 Nick Sturge MBE
BEng CDir FRSA FIET FIoD
Managing Partner
Nick is renowned in Bristol and the West of England for his role as one of the key instigators and activators of the region's tech scene over the last decade, for which he was awarded an MBE for services to the digital economy in 2019.
His approach has always been values and partnership driven, as an inclusive and collaborative leader, and his network and relationships are broad and deep.
His extensive management experience spans multiple industry sectors across public, private and third sector organisations, but he is probably best known for growing the Bristol SETsquared Centre, which was ranked the world's best university business incubator in 2015, 2018 and 2019. There he worked with many 100s of technology entrepreneurs many of whom went on to create significant growth trajectories and exits.
He also co-founded – and took from business plan to opening in 11 months – the unique and internationally renowned Engine Shed, a collaboration between the University of Bristol and Bristol City Council to drive sustainable and inclusive economic growth. While there he co-founded the Bristol Technology Festival and many other innovative projects.
More recently was instrumental in the design of the innovation ecosystem around cyber-tech campus within The Golden Valley Development in Cheltenham.
Prior to that, he co-founded Motion Media Technology, developing video communication equipment, which listed on the main market of the London Stock Exchange in 2000.
He sits on the Governing Board of Bath Spa University and on the Advisory Board for Common Purpose South West, and is an investor, non-exec director and adviser to a number of organisations.
In July 2021 he was ranked 10th in the annual TechSpark 'TT50″ list of top innovators in the South West.
We hire every now and again.
I am currently on the look out for ad-hoc,  high level (corporate and government) bid-writing expertise, on a per project basis. Please get in touch with yoru experience, availability and daily rate when you can.
Another recent vacancy, now filled but I may need another one soon, being: Economic Development Project Associate – 4-6m
Agsin, just get in touch if you want to work with us.
Nick's

vision, values

and extraordinary work
ethic are a truly unique combination
Briony Phillips, Scaleup Lead at Rocketmakers